Home

/

CNC 4th Axis Rotary Table for Taig Mills
CNC 4th Axis Rotary Table for Taig Mills
100% Compatibility
Order our CNC rotary table with your connector and it will work with your CNC system straight out of the box. We double check every unit that we ship to make sure that it is electrically compatible with your CNC controller. Our rotary tables (and its accessories) are designed to fit within the work envelope of Taig mills. You can almost say that our CNC rotary table was made just for you.
Help is at Your Fingertips
Have any questions? Not sure if this will work in your setup? Do not fear, help is near! Please send us an email, give us a call or fill out this form. We will get back to you as soon as possible. Yes, we will call you back!
Professional Quality
This is one CNC rotary table that you don't have to baby. Despite its small size, it can live up to almost any task that you can throw at it. Its also got the precision and accuracy required to make all those detailed features that you are looking for. Robustness, precision and cost - why not pick all 3?
Made and Inspected in Canada
All CNC components of our rotary tables are made in Canada as is final assembly. Our CNC rotary tables are individually inspected and calibrated to meet or exceed our stringent technical specifications. We delivery what we promise, and a little more.
In Stock and Shipped Worldwide
We ship globally and have many satisfied customers spanning dozens of countries around the world. We try our best to keep a steady inventory of CNC rotary tables ready for immediate shipment. Orders placed before 10am EST ship on the same day. Expedited shipping options are available. Please contact us for more information.
Details
Technical Specifications
Solid cast iron construction
Full brass 36:1 worm wheel
Connector installed for your CNC stepper motor driver
1.5 m (5 ft) long cable
Rapids of over 180°/s (depending on motor driver)
Hybrid NEMA 23 stepper motor with 1.8° steps
7200 full steps per revolution (much higher with micro-stepping)
Dust proof coupling cover for trouble free operation
Maximum backlash: 20 arc minutes
Included Items
100 mm (4 in) CNC rotary table with your choice of connector
Handle for manual use
Recommended Operating Conditions
Maximum angular velocity: 30°/s
Maximum angular acceleration: 250°/s2
1A half winding current or 0.5A full winding current
Support
Buy Now
Purchase your CNC rotary table through our secure online store. We accept all major credit cards as well as PayPal.
Only $325!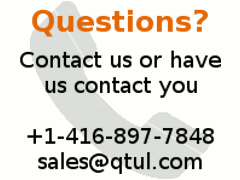 Compatible Accessories
Save 10% on compatible accessories. Discount is automatically calculated and applied during checkout.